Side Dishes For Grilled Burgers
See the long 3-part lists of side dishes for grilled burgers. EASY, HEALTHY, and THE REST for your cookout.
See The Best Side Dishes For Grilled Burgers
Having the best side dishes for grilled burgers is to understand what complements this kind of sandwich. And many people are tired of just fries so, keep reading to see a lot of the sides that go with grilled burgers. And we have linked many to their recipes. We'll cover them by easiest, healthy, and all the rest side dishes for grilled burgers. Then, we'll finish with a condiments list just for good measure. This is in our collection of food related guides. Keep reading to see the lists of side dishes for grilled hamburgers.
1. EASIEST Sides To Go With Grilled Burgers
Here are some of the easiest sides to go with grilled burgers. These are all ready to server or don't take much to prepare them for serving with those BBQ burgers.
2. HEALTHY Sides For Grilled Burgers
These healthy sides for grilled burgers are a happy sight to balance things out. Some are popular with everyone.
And, if you want even more, check out these Vegan Sides for Grilling Season over at VNutrition.
3. ALL THE REST of The Grilled Burgers Sides
Here we show you all the rest of the grilled burgers sides. It will include the ones that were shown above like the easiest and the healthy sides, and then all the rest. That way you have one total list overall to look through.
Condiments and Toppings for Grilled Hamburgers
Here we show some of the most popular condiments or add-ons for BBQ burgers. It will have the classics plus a few more for some popular ideas. To keep the line moving, it's best to place the condiments and toppings in a separate area away from the side dishes, such as countertop and table.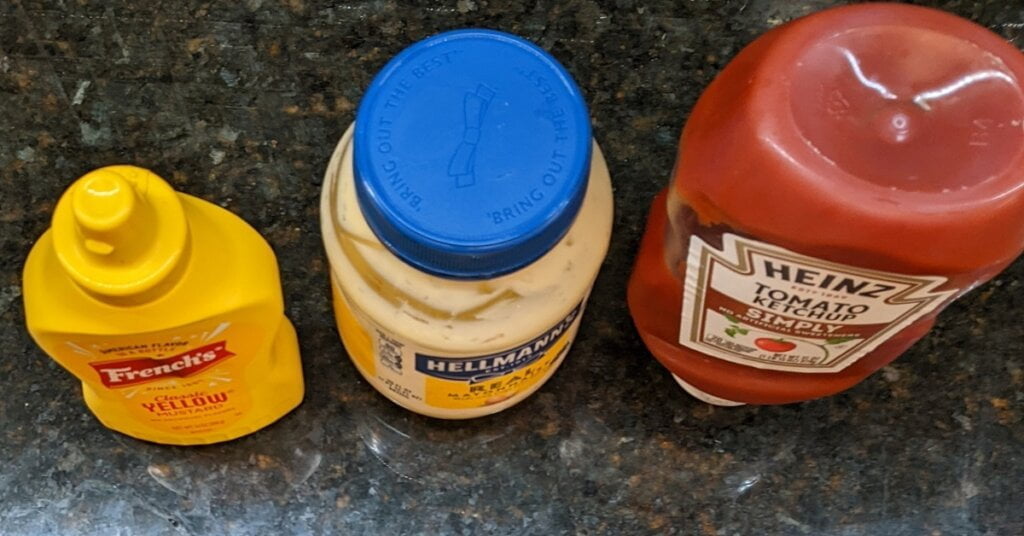 Other Posts Related to Grilled Burgers
Conclusion
Now you have an extensive ideas list to return to whenever you grill burgers (or dogs) and are looking for some ideas for side dishes that go well with that outdoor event. Have you got an idea side dish that I've missed for grilled burgers? Let me know below; leave a comment. And, don't forget to share this post in your favorite social media; it will help a lot of people.