Recipe for Traditional Margarita
This is an incredible recipe for traditional margarita using original ingredients. From the west coast to across the southeast, we've found that including all 4 of these original ingredients will produce a great drink. This is part of our Beverages Recipes Category.
Overview of the Recipe for Traditional Margarita
This is about the ingredients for the recipe for traditional margarita drinks. You can have it with Grand Marnier or with triple sec. Let's look over each of the Ingredients and see what alternate substitutions are common. You might be surprised to find it's something you have on hand or that you can choose to get something that is also used commonly for other recipes. This perfect margarita cocktail really is very simple to make.
Enjoy by itself or with some salsa and tortilla chips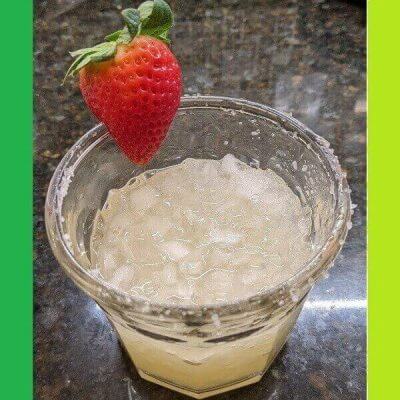 The Best Traditional Classic Margarita Recipe Ingredients
Let's look over some of these cocktail recipe ingredients and see what are some options for the best Mexican traditional items and some popular substitutions as well. These margarita ingredients make this recipe easy to make. With a cocktail shaker filled with ice (or pitcher), you just add tequila, sweetness choice, Cointreau and lime juice, After they're combined, you're ready to server you new favorite cocktail.
What's the Best Tequila to use for Margaritas?
While you can use the standard good "Gold" tequila, if you want to step it up, here are 2 of the better tequilas recommended for margaritas: 1) The affordable "Cazadores Tequila Blanco" or 2) the pricier "Tequila Casa Dragones Blanco" (aka as a Blanco Tequila) for splurging.
Orange Liqueur Choices: Triple Sec, Cointreau, or Grand Marnier
The reason we put Triple Sec as the primary, is because that's the most popularly used today and was an early substitution from the early years, as it's more affordable and already used in other drinks. The really great original drinks will use Grand Marnier or Cointreau.
Agave Syrup
Also, you can easily use either simple syrup or sugar as a substitute for Agave syrup; however, if using sugar, absolutely ensure it gets fully dissolved before adding the ice. It might take about 20 seconds of constant stirring or shaking. Whatever you use, this is intended to represent a sweetener, and the blue agave (syrup) is the original choice.
Fresh Lime Juice
Using fresh lime juice from the fruit is the best choice and gives it that special tart flavor. You can just cut them in half and strain the juice out. However, I often just use it from the squeeze bottle and it still gives that tart lime juice distinction.
How to Make a Salted Rim
Sprinkle salt on a saucer. Run a lime wedge around the rim of the glass. Then roll around the rim edge into the salt to coat. It takes about 10 seconds to dip the rim and you'll have a fully prepped cocktail glass.
---
---
Margarita Calories Per Glass
The traditional margarita calories per glass is about 200. There are about 18 grams of carbs. For the more detailed nutritional values, see them in the <Print Recipe> option.
Garnish
Traditionally, you can garnish a wedge of lime. But, you can make it with a variation. You don't have to garnish with a lime. You can use any kind of fruit in reality, whether it's with a lime wedge or slice, a lemon wedge, or a colorful strawberry.
Make a Pitcher of Margarita
When you want to make a pitcher of margaritas for a crowd, it's easy to calculate the quantity proportion to use. You can utilize the <Recipe Resizer> function built-in to all of our recipes! Also you can just use ice cubes in a cocktail instead of crushed ice if you want. You're at home! Do what you want!
Serve it with Mexican related dishes like these:
---
What to Serve with Margaritas
Margaritas are traditionally served with Tortilla chips and salsa.
Other Beverages to Consider
Try adult beverages like these:
Or try non-alcoholic fruity beverages like these:
Conclusion
Now you know more about the classic recipe for traditional Margarita drinks and the various substitutions of some of the ingredients. When you add the tequila, rub the lime wedge on the rim, and add the ice cubes to a cocktail shaker, you're about to pour a special original Mexican cocktail. And, it's probably not even on Cinco de Mayo!
Tequila is made from the Blue Agave plant. Enjoy this classic, traditional margarita! Here are some other related recipes you might like: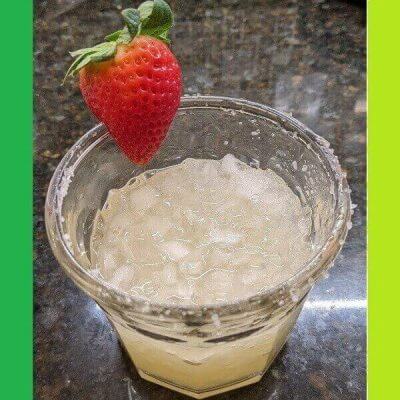 Recipe for Traditional Margarita Drinks
Enjoy by itself or with some salsa and tortilla chips
Print
Pin
Rate
Equipment
1 cocktail shaker

or pitcher
Recipe Resizer
Tap to reduce/increase Servings
Keep Screen Active
Ingredients
Shaker Ingredients
¾

cup

tequila

¼

cup

Triple Sec

substitutes: Grand Marnier, Cointreau, or other orange liqueur

¼

cup

sugar

or substitute agave syrup

½

cup

water

or reduce by ½ for sweeter drink

¼

cup

fresh lime juice
Optional Ingredients
1

medium

lime

cut into wedges; or lemon or strawberry

2

tsp

coarse salt
Instructions
Combine shaker ingredients and shake until mixed. If using sugar instead of agave syrup, ensure it gets fully dissolved.

¾ cup tequila,

¼ cup Triple Sec,

¼ cup sugar,

¼ cup fresh lime juice,

½ cup water

Option: Sprinkle salt on a saucer. Using fruit wedge (or water), moisten glass rim and roll rim into the salt to coat.

1 medium lime,

2 tsp coarse salt

Add crushed ice to glass, and pour in mixture. Presentation option: Complete with a wedge of lemon, lime, or strawberry.
Notes
Served well with Nachos and Salsa.
Nutrition
Calories:
268
kcal
|
Carbohydrates:
25
g
|
Protein:
0.1
g
|
Fat:
0.1
g
|
Saturated Fat:
0.02
g
|
Polyunsaturated Fat:
0.02
g
|
Monounsaturated Fat:
0.003
g
|
Sodium:
5
mg
|
Potassium:
31
mg
|
Fiber:
0.1
g
|
Sugar:
23
g
|
Vitamin A:
10
IU
|
Vitamin C:
6
mg
|
Calcium:
4
mg
|
Iron:
0.1
mg
SOURCE: DarnGoodRecipes.com™