How To Make A Gourmet Grilled Cheese Sandwich: 5 Secrets
Discover what is the best grilled cheese sandwich recipe. Read further to have all 5 secrets of how to make a simple or fancy grilled cheese into an unforgettable experience. This is part of our Sandwiches Recipes Category.
This grilled cheese recipe becomes a bit fancy with 2 cheeses. There are multiple variations listed with the key one using American and Provolone Cheeses.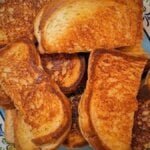 What Is The Best Grilled Cheese?
Learning what is the best grilled cheese sandwich recipe gives you options for either classic or fancy gourmet. You're going to think cheeses is the key but, keep reading to experience all 5 important keys.
Grilled Cheese Recipe Fancy: How to Make it Gourmet
These are the specific steps that make this a gourmet grilled cheese sandwich. It's going to be these 5 things:
cheeses
condiments & toppings
butter & spice
bread
grilling method
1. Fancy Cheeses To Use
One key aspect that makes this grilled cheese recipe gourmet, is that you use 2 slices of cheese; one of them is American cheese and the other is Provolone cheese. You can, of course, still use both as American cheese, if desired.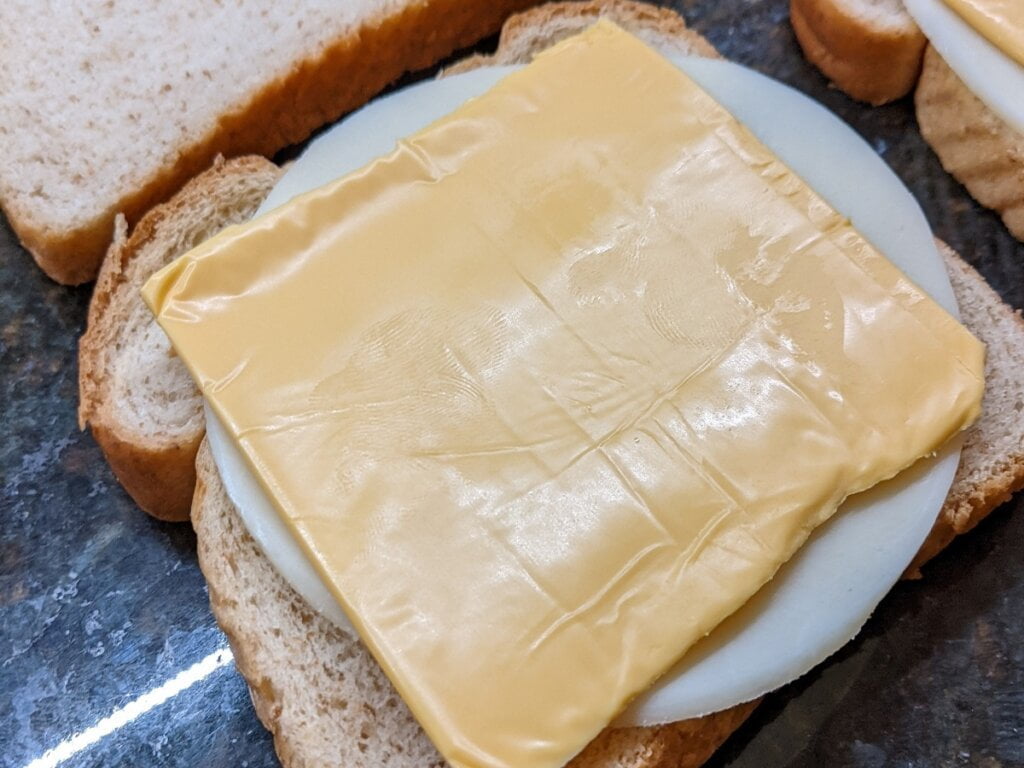 2. Add A Condiment & Topping
While the classic grilled cheese doesn't have anything but cheese, the gourmet grilled cheese has options. For changing it up, you can add a bit of yellow or Dijon mustard inside before cooking. And, for a further option, you can add some sliced dill pickle chips.
A stark, out-of-this-world option is to make it a loaded fancy grilled cheese. You can do this by adding in a leaf of lettuce and a slice or two of tomato just before grilling. In this example, you'll also want to have 2 condiments spread on the bread. During preparation, one slice is spread with Dijon mustard, and the other is mayonnaise. It's very important to keep the cheese slices in contact with each bread slice and the toppings in the middle.
3. Use Butter and a Touch of Garlic
Next, ensure you grill it in butter, instead of margarine. It's a world of difference. And, when you grill it, ensure it's at a modest medium heat to avoid burning the butter and to allow the cheeses time to melt and meld together.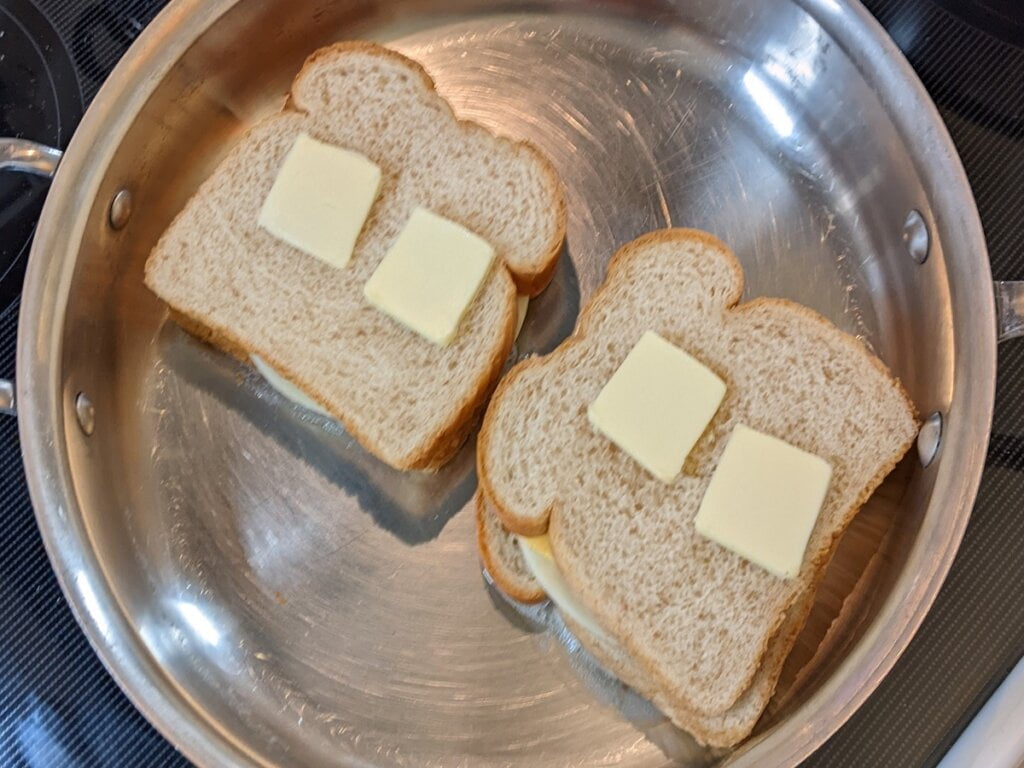 To take it even further, you can also sprinkle a pinch of garlic powder on top of just one bread slice per sandwich during grilling.
4. Use Homemade Bread
To finish out the gourmet status, make it using homemade bread.
5. How To Cook The Gourmet Grilled Cheese Sandwich
This is how to cook the gourmet grilled cheese sandwich. First, you don't have the burner on higher than medium. Next, you put the butter in the preheated skillet only. Immediately after it's fully melted, place the sandwich on the just melted butter and slide it around to coat it fully.
Add some butter slices to the uncooked top. Lift to check it for being browned enough. When it's ready, turn it over and slide it around to coat the other side as the butter melts.
Finally, you never, ever smash the sandwich down in the skillet. It changes the entire outcome if you do.
You will have turned a simple classic American sandwich into a multi-star feature production getting lots of "Wows"!
Grilled Cheese Recipe Simple
You can still have the best simple grilled cheese sandwich. Just follow some of the ideas shown above but just make these changes and follow these easy steps.
Keep it simple by having both cheese slices as American cheese or Velveeta cheese spread.
Use regular sandwich bread.
You can use margarine instead of butter.
You can spread the margarine on both sides of the sandwich before placing in the skillet.
Keeping the heat on medium or a little under, flip the sandwich a couple of times until it's brown enough on both sides. You still don't smash it down.
How to Keep from Burning a Grilled Cheese Sandwich
Most important of all: The burner heat can be up to a little less than medium heat, no higher.
Let the skillet heat up first.
After the skillet is hot (and sandwiches prepared), put a slice of butter in one spot, stir it around a bit quickly (I use a fork for this) for one sandwich, and place the sandwich on top of that melted butter. Slide around the sandwich to coat it even better. Place a butter slice on the top of the sandwich. When it's browned enough, it's time to flip it over. Then, move it around a bit to coat it more evenly as the butter melts.
Don't smash down the sandwiches during cooking.
You can easily flip the sandwiches multiple times for inspecting doneness and to confirm any side is not overcooking.
Sides for Grilled Cheese Sandwiches
Here's a very long list of sides that go great with grilled cheese sandwiches.
French fries
Tator Tots
hash browns
potato chips
dill pickle spear
Celery Soup (clear)
Onion Soup
Cole slaw
apples
apple sauce
carrot sticks
celery sticks
dip for fresh veggies (like carrots and celery)
Related Recipes
Other similar fast cooking main ideas are shown here as options besides grilled cheese.
Conclusion
As you can see, grilled cheese can be fancy whether you make it a simple or gourmet recipe with just a few easy changes. And, with even more shown options, you can completely change it up.
I'd like to hear from you on how you have changed up your Grilled Cheese sandwiches. Other readers would be interested to hear also. Send me a comment below!
Grilled Cheese Gourmet Recipe
This grilled cheese recipe becomes a bit fancy with 2 cheeses. There are multiple variations listed with the key one using American and Provolone Cheeses.
Print
Pin
Rate
Recipe Resizer
Tap to reduce/increase Servings
Keep Screen Active
Ingredients
4

slices

bread

2

slices

American cheese

2

slices

Provolone cheese

1

tbsp

butter
Nutrition
Calories:
348
kcal
|
Carbohydrates:
28
g
|
Protein:
15
g
|
Fat:
20
g
|
Saturated Fat:
11
g
|
Polyunsaturated Fat:
2
g
|
Monounsaturated Fat:
5
g
|
Trans Fat:
0.5
g
|
Cholesterol:
49
mg
|
Sodium:
799
mg
|
Potassium:
135
mg
|
Fiber:
2
g
|
Sugar:
4
g
|
Vitamin A:
542
IU
|
Vitamin C:
0.1
mg
|
Calcium:
435
mg
|
Iron:
2
mg
SOURCE: DarnGoodRecipes.com™