Dinner Ideas for Christmas Eve
Top Christmas Eve dinner menu ideas of side dishes and entrees of any size festive meal for 2 to 20.
10 Best Christmas Eve Dinner Ideas for 2 to 20
Here are some of the best Christmas Eve dinner ideas for planning to make this festive Christmas holiday an event to remember. We also show a lot of the recipes to make for Christmas Eve dinner. We also share some fast time-saving tips and make ahead and preparation ideas for several days in advance.
These are all ideas you can use during your planning to make or buy (some or all) of this feast. Whether it's for the family or for a dinner party, you can celebrate Christmas Eve or have your supper as a traditional Christmas event. Here are the planning steps we suggest for that ultimate goal your family will love.
The start of the Christmas Dinner Plan: You might have some thoughts at the beginning but will want some more ideas for completing out the meal menu.
Choose the main course: The traditional ham or turkey suggestions as well as other, non-traditional dinner plans.
Choose the side dishes: We'll show you some other items that go best with your chosen primary course.
Appetizers: See some ideas for optional items.
Salads, Breads, & Desserts: Ideas for all remaining things.
Planning for family or guest sizes: You'll see adjusting meal planning for common gatherings of 6 to 12, as well as just for the 2, 3, 4, or 5 of you.
Lighter and Simpler menu ideas.
Making things in advance: See which items can be started early, even by two days.
Storing and Re-using Leftovers: We'll finish off with storing or reconfiguring leftovers after the holiday meals are over.
Christmas Dinner Plan: Food Recipe Ideas for Planning
Christmas Eve is a time we gather with family and loved ones. So it's important to plan what you're going to have for this festive, creative time. Here are some thoughts for how you can plan that Christmas Eve meal.
The best way to begin this special plan is to decide on one more key areas. Then, we'll move on to sides that will go with that entrée. There are a lot of other things that we'll go over. So, let's choose the key focus item now.
Choose the Hearty Main Course: Glazed Ham, Roast Chicken, Roast, Prime Rib?
Traditional Ham or Turkey? Seafood? Other ideas?
Your dinner meal plans for Christmas Eve might be a meat selection like turkey or the traditional ham as the main course. Or, you may be looking for something non-traditional like seafood, roast chicken, roast, or prime rib.
Keep reading for some specific options in more detail, including many of their recipes, as well as what else goes well with them.
Non-traditional Christmas Eve Seafood Dinner Ideas
The non-traditional options are as varied as you want to make them. Here are a few fun seafood ideas. Fish, shrimp, and crab are easy to get in time for Christmas. Even if you have a full meal planned for turkey or ham, if it's a large crowd, you can consider adding in some different items.
Top Christmas Eve Main Course Ideas
It's now time to decide the main course(s) for your key recipes. Some are easy to make and all look great on the holiday dinner table. Here's a complete simple list of main selections, appropriate for Christmas Eve or when you celebrate Christmas Day.
In order to choose their appropriately paired items, you'll first need to first decide your meal's feature item. Here are some choices.
Ham
Roast Chicken
Crab Cakes
Shrimp: Shrimp Recipes by Sizzlefish.com
Roast
Prime Rib
Choose the Side Dishes: Casseroles, Mashed Potatoes, and More Traditional
You can choose anything you want to match up with your own selected featured focus. Usually, it's about several of these other items as shown here, along with a salad, bread, and dessert. We will cover the salads, breads, and desserts later.
For now, look over these other food items to pair up. Mix or match as you choose!
Festive and Casual Christmas Eve Menu Appetizers
Appetizers are great for up to an hour before dinner. Here are some great options for the family or early arriving guests.
Liver Pate and Club crackers
Baby Carrots (or Carrot Sticks) & Celery Sticks with Vegetable Dip
Grapes
Crab Dip and Club crackers
Cheese Cubes (cheddar, longhorn)
Strawberries and Vanilla Yogurt Dip
Crostini and Dip
Christmas Eve Salads, Breads, and Desserts
Christmas Eve calls for special varieties to be served, beyond the usual meals. That leaves the salads, desserts, and breads. Here is a good range of choices for you to look through.
Christmas Salads
Christmas Desserts & Snacks
Here is a good selection of Christmas Eve Desserts and Snacks to choose from. They're great for after the grand meal, if there's room left.
Pumpkin Pie with whipped cream
Apple Pie
Peach Pie
Pecan encrusted sweet potato casserole with whipped cream
Gingerbread cookies sprinkled with powdered sugar.
Honey-roasted Pecans
Chocolate covered raisins or nuts
Fudge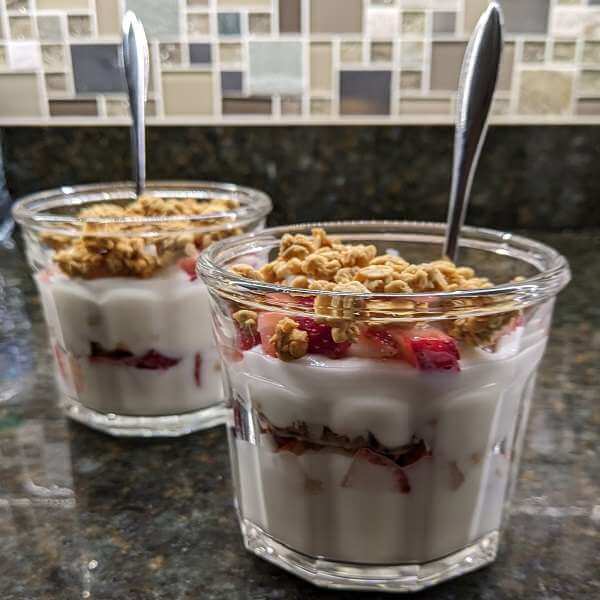 Christmas Breads
Here is a real good list of some items from your bakery or from the outside bakery. Some of these might be items you haven't thought of before now.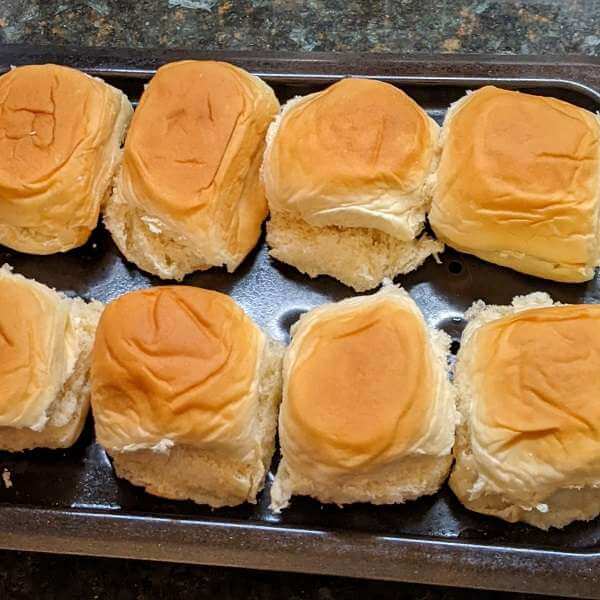 Christmas Eve Meal Planning for Family and Guest Size: 2, 3, 4 to 20
This section is devoted to serving a variety of the gathering sizes and also references the buffet concept. There are some great thoughts on families and guests of all sizes (not weight references; LoL).
Casual Christmas Eve Dinner Ideas Plan for 2-5 People
You can have a wonderful festive menu for a small amount of people. The notion here is to reduce the number of food items yet still remain in the Christmas spirit. One way is to go over some food choices with whoever's involved. Then, you just have to ensure you set the servings quantity correctly so you don't run out.
Here are several good menu ideas for a traditional holiday dinner for 2 to 5 people:
Christmas Eve Dinner Plan for 6-12 People
If you have 6 to 12 people for dinner, you can make an incredible meal of Christmas Eve dinner recipes with lots of variety. Look at each recipe servings amount and decide how to adjust it. If it calls for serving 6, and you have 10 people, decide if you have enough of a variety of other items to take its place. However, some might be very popularly loved so you might have to increase the servings amount. Fortunately, if the recipe is on our site, we have a popular built-in <Resizer> available on all of them.
Here's an overall guide of how to plan out this medium-sized dinner menu.
Main Course: 1 or 2 selections
Sides: 4-5 choices
Salads: 1-2
Breads: 1
Desserts: 2-3
Christmas Eve Dinner Plan for 12-20 People
When having more than 12 people, that calls for a lot of food and a lot of planning. The great thing is this is the time many will choose to have two main courses, e.g., ham and turkey. Or, you can choose any other featured items, of course. Alternatively, you could just simply double up on the size of the one featured item.
For sides, breads, desserts, and salads, you now have a ton of flexibility. For making it easier for you, you can make larger quantities of the easier to prepare foods, like the green been casserole.
This is where your plan can also cover some things to purchase pre-made in large quantities like rolls from the bakery. Even the mashed taters are routinely available pre-made. And, if time doesn't permit, you've got all those traditional pies available from the bakery department as well. Those are huge time savers.
Here are some menu ideas overall.
Main Course: 2-3 selections
Sides: 5-6 choices
Salads: 2-3
Breads: 1-2
Desserts: 2-4
How do you serve so many people? You serve your younger kids and everyone else can serve themselves if you have it laid out like a buffet. Read on for a full buffet or a partial one, another great idea and stress reliever.
Menu for Christmas Eve Buffet Feast Ideas
Make your menu to include some or all of the servings to be buffet style. You've spent all your time planning, making recipes, and buying these holiday foods. These days, there might not even be room on the table for all the sides and main course anyway. So, save some time and reduce stress.
Set the Area for a Buffet
You can still decorate your dinner table in a fun and festive manner if you like. Go ahead and think about having nearly everyone serve themselves. You still layout the silverware, glasses, and plates at each table setting. You can opt to have the main course displayed and served from there, if you want.
Guide Everyone to the Buffet Areas
When everything's ready, give thanks, and let everyone know to carry their plates over to where the food is. Tell them about the buffet items being in the kitchen, on a buffet table, or wherever else they are and to help themselves. This is also where you tell Uncle Henry to leave some sweet potatoes for the others.
Important tip: If you have multiple areas for the buffet selections, be sure you divide up the feature items so that people will not forget to visit the other table. I made the mistake (twice) of having the popular items in one area and most people "forgot" to visit and take much from the other side dishes area.
Light Dinner Ideas for Christmas Eve
Casual and Simple Christmas Eve Dinner Ideas
Light dinners are usually for a small gathering, although not always. This is a great idea if you're looking to avoid a heavy holiday meal. Here are some menu ideas for a more casual and simpler, lighter holiday dinner.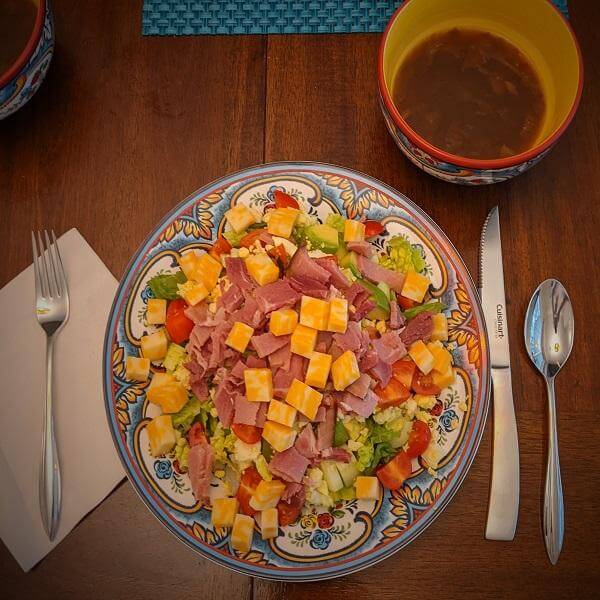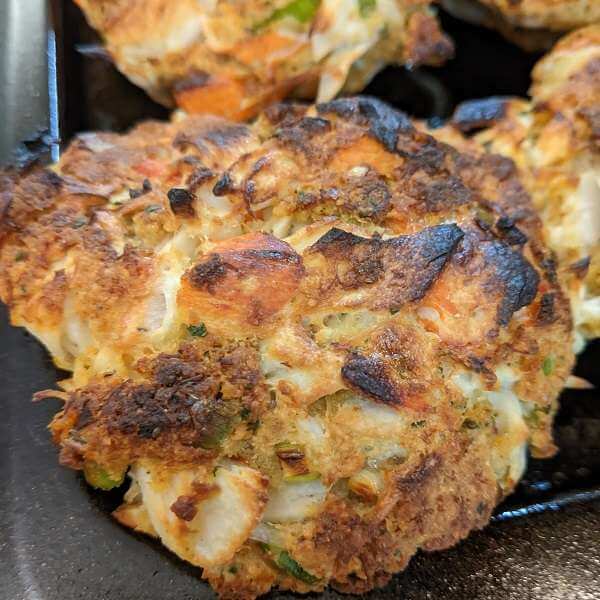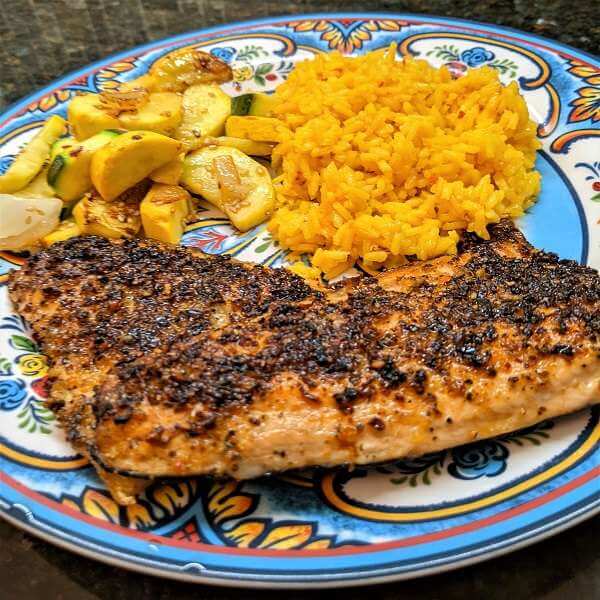 Make Ahead Christmas Eve Dinner Planning to Save Time
You can easily plan out your holiday dinner and schedule to prep some items in advance by making some ahead. How do you know which items you can do this? To give you a guide, here is a helpful list you can use for when to make items or take action. You decide which items you want to fully make or just prep them for finalizing on the day of the holiday. For example, you can prepare the dressing/stuffing, the green bean casserole, and the mac n cheese a day before, put them tightly covered in the fridge, and then bake along with other items the next day.
Make Christmas Eve dinner easier. Make some recipes partially and set in fridge a day or two ahead of time
Make Ahead 3 Days Before
Set large frozen turkey in fridge to thaw slowly (14-20 lbs)
Fudge
Make Ahead 2 Days Before
Set medium frozen turkey, ham, or roast in fridge to thaw slowly (10-14 lbs)
Cranberry sauce or cranberry mold
Pumpkin Pie
Make Ahead 1 Day Before
Set any smaller frozen entrée in fridge to thaw slowly overnight
Deviled eggs (store in fridge)
Dressing/Stuffing (everything but baking; store in fridge)
Mashed Potatoes (reheat next day)
Green Bean Casserole (everything but baking; store in fridge)
Macaroni & Cheese (everything but baking; store in fridge)
Yeast Rolls (made, par-baked; bake rest of way next day)
Storing and Re-using Leftover Ideas – Fast and Easy
After this fun day has finished, you will be deciding what to keep and save for leftovers. Most cooked meats can usually be stored in the fridge for about 3 to 5 days and about 3 to 6 months in the freezer. Cooked seafood is usually good for about 1-2 days in the fridge and about 2-3 months in the freezer. Veggies and Pasta are good for usually about 5 days in the fridge.
You can re-use ham and turkey in many ways if you want something different. Here are some examples.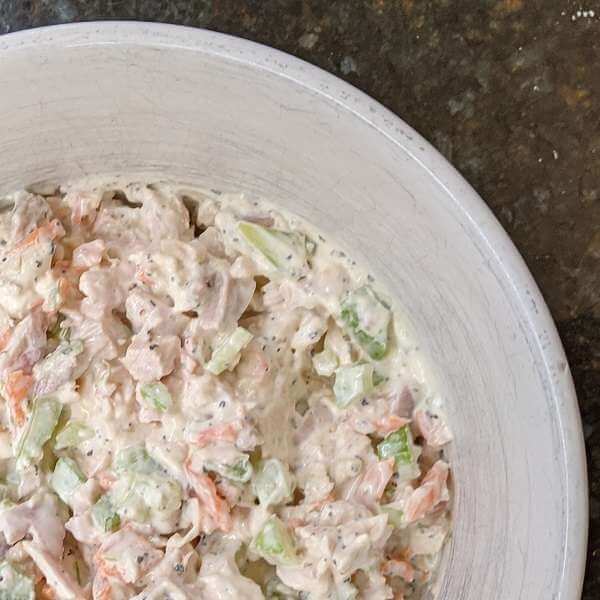 Ham Leftovers Solutions
Diced up for ham and beans
Use to make an Italian submarine sandwich
Diced and added into making a salad
Pan fried with eggs in the morning
Chopped up for ham salad sandwiches
Diced and mixed in with fried rice, onions, bell pepper and egg for an Asian dish
Grilled ham and cheese sandwich
Turkey Leftovers Solutions
Grilled turkey, bacon, lettuce, tomato sandwich
Turkey submarine sandwich
Turkey salad sandwich
Diced and added into making a Cobb-like salad
Chopped up and make a turkey soup with chicken broth
Conclusion
Now that you have a ton of ways to plan out your major festive Christmas Eve gathering, start your list. You can check out the linked recipes or use your own. Decide on what to make and what to get. Now you have an idea also of what can be made in advance to save time. NetMums also has a good article on planning your Christmas or Christmas Eve Dinner.
Hopefully, it's going to be easier than you thought. Share your time-saving or planning thoughts. Leave a comment below.