Lasagna Recipe with Meat
Good homemade lasagna recipe with meat. HEARTY! Choose between no-boil or classic pasta, 2 meats, 4 cheeses.
Who knew the Lasagna Recipe with Meat could be so easy?
With this lasagna recipe with meat, you can choose between no-boil or classic pasta, and between two meats and four cheeses. And with the lasagna meat sauce, you'll be using your choice of a tomato ingredient such as tomato sauce, diced tomatoes, stewed tomatoes, or others. For times, as a lasagna recipe 1 hour, it's fully baked in 50 minutes and rests for 10 minutes before serving.
This is a very hearty, Italian 2-meat lasagna with rich, natural flavored sauce, and up to 4 cheeses. It's many options include using oven ready noodles or the classic pasta and your choices of any combination of fresh or canned tomato products.
Lasagna Recipe with Meat and Options
This recipe for lasagna with meat sauce is a classic Italian dish that can be made with a variety of ingredients and sauces. Whether you choose to make it with no-boil noodles or classic pasta, there are plenty of variations to choose from. For this recipe, we're using ground beef and sausage as the main ingredients. We're also adding 4 different cheeses to give it a delicious and hearty flavor. This recipe for delicious lasagna is hearty and will fill you up!
Keep reading to see this lasagna recipe and method. It will cover its options available for the lasagna recipe and procedure from start to finish. We'll thoroughly cover the ingredients and recipe for lasagna.
Lasagna with Meat Recipe
This is a very hearty, Italian 2-meat lasagna with rich, natural flavored sauce, and up to 4 cheeses. It's many options include using oven ready noodles or the classic pasta and your choices of any combination of fresh or canned tomato products.
Equipment
1 2-qt casserole dish (for 8 servings)
Capacity: 2 to 2¼-qt. Some are 7"x11", 8"x8", or 9"x9".
Ingredients 
Pasta Layer & Misc
6

pieces

Lasagna pasta

Estimated qty. "Oven ready" (not boiled) or regular (boiled only 4-5 mins.)

1

tbsp

olive oil

for coating casserole dish
Meat Sauce Layer
¾

lb

ground beef

½

lb

pork sausage

or more ground beef

1

medium

sweet onion, diced

3

medium

diced tomatoes

Alternatives of 3 fresh tomatoes: 1½ cans (15 oz ea.) tomato sauce or tomatoes (diced, stewed, crushed, etc.), OR 1½ cups marinara or spaghetti sauce (Ragu, etc.)

6

ozs

tomato paste

1

tbsp

sugar

2

tbsp

parsley flakes

½

tsp

basil

1

tsp

Italian seasonings

or Oregano

½

tsp

Ground Black Pepper
Cheese Mixture Layer
8

ozs

mozzarella cheese

⅓

cup

parmesan cheese, grated

⅓ cup = 3 heaping tbsp

6

ozs

ricotta cheese

or more cottage cheese

8

ozs

cottage cheese

1

large

egg

½

cup

water

as needed for making spreadable
SOURCE
DarnGoodRecipes.com™
Lasagna Homemade
When you make lasagna homemade, you've found the "what is a good recipe for lasagna" solution.
This lasagna homemade recipe is a classic Italian dish that is loved the world over. It can be made with beef, pork, chicken or vegetables and is always a hit. This recipe for a good homemade lasagna will show you how to make a delicious and extremely hearty and meaty lasagna that your whole family will love.
---
---
It's how to make homemade lasagna from scratch. And, because you control the ingredients, you'll find these lasagna homemade calories to be under about 600 per serving. And, there's no salt added and that controls sodium intake. You'll be baking it at a comfortable homemade lasagna temperature of 375°F. This lasagna with homemade meat sauce will give everyone's experience the surprise of the week. You'll be sharing it on social media platforms as it can use those no boil lasagna noodles, an entire step that saves time.
Ingredients to Lasagna
There are many variations of lasagna, and therefore, what ingredients for lasagna recipe that are used. But all have the same basic concept of ingredients for layering. When grocery shopping, you want an ingredients for lasagna list. Study the recipe ingredients to know what you have currently, and what is needed to buy. Check your spices to see if you have everything. Sometimes, if I don't have any Italian seasonings, I'll use Oregano as a substitute. But, if I don't have either, it's a big reduction to trying to have an Italian flavor.
Sometimes, the grocer might not have the oven ready noodles so, I'll need to get the classic lasagna noodles and plan for an extra 5 minutes of prep time to par-boil them. The noodles are usually layered with a meat sauce and cheeses mixture. In looking over the 4 cheeses that are typical in this recipe, I have a few options but it's an incredible experience if I have all four.
Some lasagna recipes call for a bechamel sauce, which is made from butter, flour, and milk. But, we're staying away from a white sauce and are sticking with the tomato-based flavorings.
I usually don't add a vegetable layer such as spinach or squash, as I prefer a simple green salad on the side instead.
Lasagna recipe layers should always be a minimum of 3, according to Italian chefs. Fortunately, this recipe emulates that preference. We'll now cover those layers individually.
---
Lasagna Meat Sauce: Layer 1
---
---
Recipe for Lasagna Sauce
This lasagna with homemade sauce is extremely meaty and it's saucy in a natural, flavorful way. So, when making it, you'll be thinking it's a lasagna recipe sausage and beef, and a little sauce. However, that's if you make it with the recommended freshly diced tomatoes.
If you don't use fresh tomatoes, you can make it a bit quicker and easier if you know how much tomato sauce for lasagna to use. You can substitute the tomatoes with tomato sauce or other shown alternates. Sometimes, I'll use 1 can of tomato sauce and 1 diced tomato.
This lasagna recipe uses meat of beef and pork sausage. It's one of those dishes that can be made a million different ways, but always tastes fantastic. This recipe for lasagna with homemade sauce features a delicious beef and sausage mix, layered between noodles and cheeses. The best part is the homemade sauce is it packs a ton of flavor.
You can also substitute the diced tomatoes with marinara sauce or spaghetti sauce (e.g., Ragu).
---
Lasagna Oven Ready Noodles: Layer 2
---
Lasagna oven ready noodles, aka lasagna no boil noodles, are a great time-saving addition to your Italian recipes repertoire. Traditional lasagna noodles require boiling in water before assembling the lasagna, but oven-ready noodles do not. This means that you can assemble the entire lasagna recipe with oven ready noodles, without any cooking ahead of time!
There are a few different types of oven-ready noodles available on the market. The most common type is made from semolina flour and egg whites, and often are different from traditional lasagna noodles in size and shape. They are often shorter, thinner, and don't have the wavy edges. And, since this is a lasagna recipe with no boil noodles, you can just break by snapping them to get the full pasta layer you desire. There are also gluten-free versions available, made from corn or rice flour.
If you don't have or can't get the no boil pasta, the classic is still perfectly fine. In order to prevent them from getting mushy, you only par-boil them, i.e., you only boil them for 4-5 minutes. This is the way the Italian chefs do it to solve the mushy pasta problem from the long bake. There's plenty of moisture from the meat sauce to finalize their cooking. Also, it will add to preventing your lasagna from being runny.
Regardless of which variety you choose, if you follow the recipe steps, you'll find them very easy to use and it saves a bunch of time making this lasagna recipe for oven ready noodles.
---
Cheese for Lasagna Recipe: Layer 3
---
Cheese for Lasagna Recipe
Cheese for lasagna recipe is a must for perfect lasagna. While the meat sauce is the most important part of the dish, it's the cheeses that make it all come together. There are many different types of cheese that can be used for lasagna, but some work better than others.
Homemade Lasagna Cheese Sauce
One of the best cheeses for lasagna is homemade lasagna cheese sauce (or spreadable cheese mixture). While there are many examples of a recipe for 3 cheese lasagna, this one uses up to 4 cheeses:
Ricotta
Parmesan
Mozzarella
Cottage
The first 3 are creamy and flavorful, and go well with pasta. The last one, cottage cheese, is a mild cheese that pairs well with tomato sauce. It also has a slightly sour taste that gives the lasagna a bit of depth.
Homemade Lasagna Without Ricotta
While this is a recipe for lasagna with ricotta cheese, you can convert it into a recipe for lasagna without ricotta cheese. All you do is make the homemade lasagna cheese sauce mixture without ricotta and replace it with the same amount of cottage cheese.
Recipe for Lasagna using Cottage Cheese
As noted above, this is a recipe for lasagna using ricotta cheese but, you can replace it with cottage cheese instead. You can also replace up to half of the mozzarella with cottage cheese if you needed to. The flavoring begins to be markedly altered and reduced in this fashion but, it's okay in a pinch.
Recipe for Lasagna with Spinach
Want a lasagna recipe with spinach?  You can add in a baby spinach leaves layer on top of any 1 or more of the 3 meat layers. As long as you put it on top of the meat layers, you can enjoy a lasagna recipe with meat and spinach. You'll then still be able to lay the pasta on top of the leaves so that you don't have to stumble through any awkward spreading of cheese across loose spinach leaves.
Lasagna Recipe Variations on Ingredients
Lasagna is a classic dish that can be made with so many different variations. Make this lasagna recipe different. You can add in different meats, vegetables, and cheeses to create a unique lasagna recipe every time. Here are a few of ideas for lasagna recipe variations:
Lasagna with Sausage and Pepperoni – This lasagna recipe features Italian (or pork) sausage and pepperoni, two of your favorite pizza toppings. The sausage gives the lasagna a nice flavor while the pepperoni adds a crispy texture.
Squash, Zucchini, and Spinach – Replace both meats with these veggies (uncooked). They go on in place of the meat mixture. You still keep the other items that get added into the "Meat Sauce" mixture.
All Ground Beef – No sausage? No problem. Just replace the sausage amount and use more ground beef.
3 Meats – Balance it out with all three meats of Italian sausage, pork sausage, and ground beef. Remember to remove the casing of the Italian sausage and cut it up before tossing it in with the others for browning.
Chicken – Change out the pork and beef with chicken. You can slice up the chicken first and either boil it or microwave it. Then either dice it or shred it. Follow the rest of the steps normally.
Spicy with a Kick – When adding in the ingredients to the browned meat, add in a pinch of cayenne red pepper and 4 drops of hot sauce.
Lasagna Recipe Variations on Bulk Sizes
Fortunately, you can use the "Recipe Resizer" to adjust the amounts up or down for changing large amounts.
---
---
Lasagna Recipe for 6 Servings
This is a lasagna recipe for 6 servings. You can adjust it to increase or reduce it for more or less servings by using the Recipe Resizer feature.
Homemade Lasagna for Two
When you want to have this recipe for lasagna for two, you can use the "Recipe Resizer" and tap the sizing marked "½", which gives you 3 servings. You'll want to bake your lasagna in a smaller casserole dish like a loaf pan in order to still have the recommended 3 layers. You'll then have either one extra helping or a future leftover.
Another approach you can take is to tap on <Print Recipe> and you'll be exposed to a granular level of control of individual servings. You can then reduce it down to exactly 2 servings, or even 1. Just keep in mind that your goal is to still use a baking container that will allow you to make this lasagna recipe with 3 layers.
Lasagna Sides
There are a number of good lasagna sides. A simple green salad and garlic bread is the perfect combination for a complete meal.
---
---
If you think about what sides would you want to have with spaghetti or other Italian pasta dinners, that will help guide you. Wine is a good side too – Lol.
---
---
FAQ for Homemade Lasagna
Homemade lasagna how long to cook
How long do you cook homemade lasagna for? It's just for 50 minutes in the oven. It does need to rest for 10 minutes out of the oven before cutting into it.
Why does lasagna need to rest?
There are several reasons for wanting to let your lasagna rest for 10 minutes after taking it out of the oven.
It will allow the meats to absorb the boiling juices from the other ingredients. This, in turn, increases the flavor and it also reduces the chances of you having a "runny" lasagna. Because of the way lasagna has been layered and it's been uncut during the resting time, it will still be very, very hot so you don't have to worry about it cooling down very much.
Can lasagna be made ahead?
Absolutely. You can perform all the prep work and have it in its casserole dish ready for the oven but set it in the fridge instead. It can be baked the following day but you might want to let it sit out for about 20-30 minutes to let the casserole dish be not so cold while the oven is preheating.
Can you freeze homemade lasagna?
Yes. It will be somewhat reduced in its full fresh flavor experience but it will still be a very good experience for all.
How to cook homemade lasagna from frozen
Option 1 is to just let it sit in the fridge overnight and then on the counter for about 1/2 hour before placing in the oven.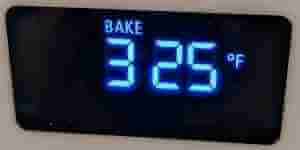 Option 2 is you can place it in a preheated oven at 325F for 1/2 hour (covered in foil). Then, increase the temp and follow the recipe's baking times and temps, as if you just made it.
In both options, you'll need to check it's internal temp to ensure it's hot in the center before taking it out. You'll want it to be around 150-160°F and generally not hotter than about 170°F.
Lasagna Recipe Italian
Lasagna has been a traditional Italian dish for many centuries and can be made with beef, pork, or vegetable filling. It is usually made with lasagna noodles, a meat sauce, and cheese. There are many different variations of lasagna, but the traditional recipe is the most popular. The original lasagna recipe consisted of layers of pasta, meat, and a white creamy béchamel sauce.
Where Does Lasagna Originate?
Where does Lasagna come from? Who made Lasagna? Lasagna originated in Northern Italy in the region of Emilia-Romagna. Some, however, believe it originally came from Greece. It was known to exist during the Middle Ages in some transcribed text in 1282. The actual inventor's name is unknown beyond those writings, as it was known to be somewhat popular already, although the ingredients and methods were very different from today.
The original recipe for lasagna was first mentioned in a cookbook from 1403 as it became popular throughout Italy and was eventually brought to the United States by immigrants. And, the recipe was different in different regions. While one area boiled the pasta in chicken broth and dressed it with chicken fat and sprinkled spices, cheese, and sometimes walnuts, it was Naples that added meat such as sausage. You can read more about the history behind Lasagna on Wikipedia.
Today, lasagna is a popular pasta dish that is enjoyed by people all over the world. There are many different variations of lasagna, but the traditional recipe is made with lasagna noodles, ground beef, marinara sauce, and cheese. Some people also add in different meats or vegetables like squash, zucchini, or spinach to the dish.
Nutrition of Lasagna Recipe
Nutrition Facts
Lasagna with Meat Recipe
Amount per Serving
% Daily Value*
* Percent Daily Values are based on a 2000 calorie diet.
Nutrition Facts
Conclusion
In conclusion, this lasagna is hearty, meaty, and rich. It has all natural flavors that meld together that satisfies any appetite. Plus, it's homemade and has many options for customization. Be sure to try this lasagna today! And experience some other Italian dishes as well.
Here, you can make your own Italian Seasonings!
---